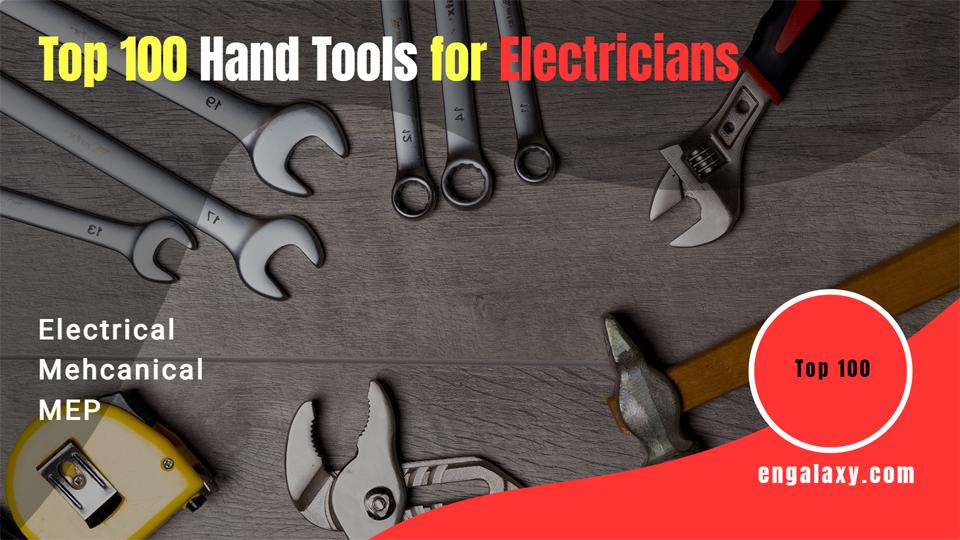 Hi, in this page you will find the most essential hand tools with the electricians that he will need in any construction project.
As the number of these electrical hand tools is more than 100, so I divided these tools into 5 tables, each table includes the name of the hand tool, its photo, and there's a link if you would like to read more about these tools.
Note: All the available data here is for free, but may be need you need to register for free to watch all these data, this is to allow you being notified with all our upcoming artciles, posts,…etc.
Electrical Hand Tools lists in Construction Projects – Table 01 of 05
Electrical Hand Tools - Part 1.csv
Electrical Hand Tools lists in Construction Projects – Table 02 of 05
Electrical Hand Tools - Part 2.csv
Table 03 of 05
Sorry, the contents of table 3 are available only for the free membership, please Log in, or Register for free
Table 04 of 05
Sorry, the contents of table 4 are available only for the free membership, please Log in, or Register for free
Table 05 of 05
Sorry, the contents of table 5 are available only for the free membership, please Log in, or Register for free