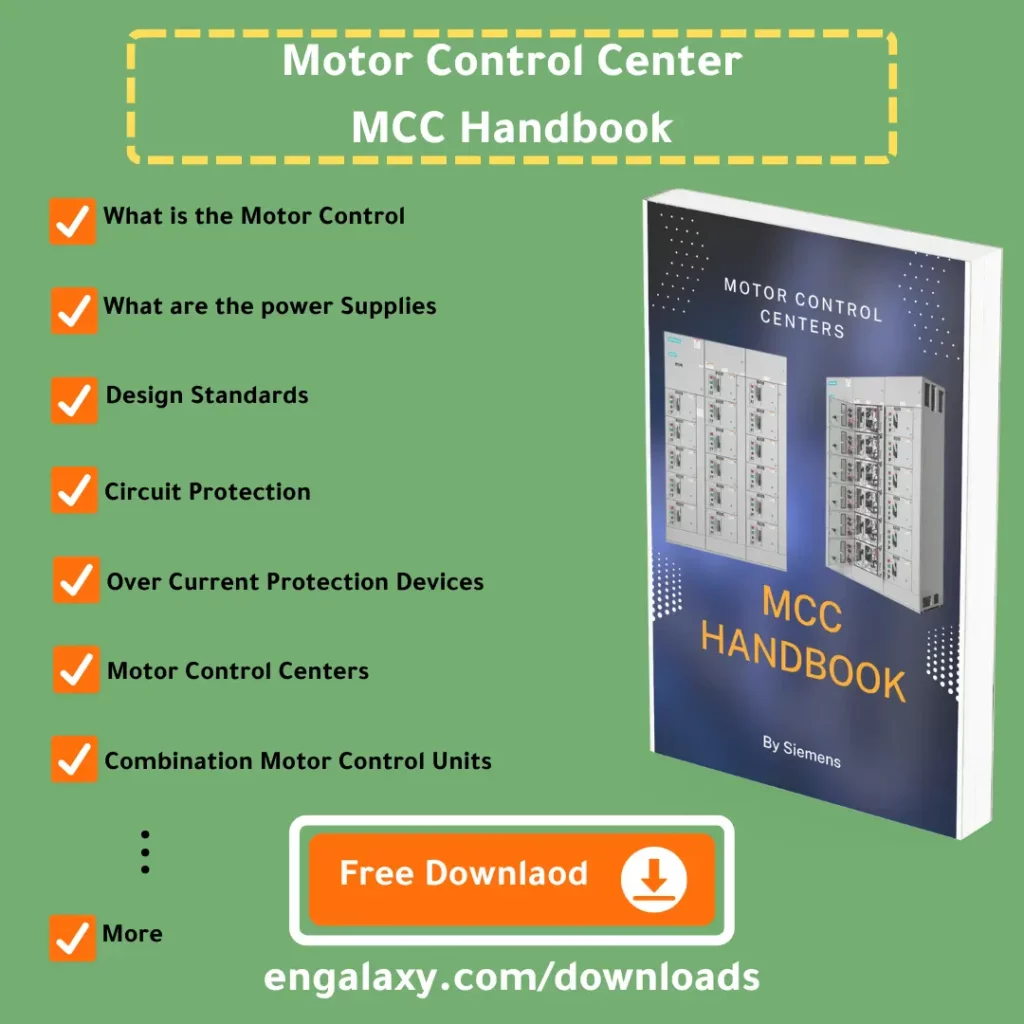 What is the MCC Or Motor Contol Center ?
Motor control centers, or MCCs for short, are essential in the automation and control of industrial processes.
Providing the means to both distribute and control electrical power to motors, the MCC serves as a centralized hub for managing complex electrical systems.
As such, the MCC plays a pivotal role in the smooth functioning of industrial operations, and any malfunction or failure can result in significant downtime and revenue loss.
With the high stakes involved in managing industrial processes, it is crucial to have a comprehensive understanding of the MCC and its workings.
So, you can download for free this awesome handbook created by Siemens to understand the components and functions of the MCC.
You can download for free this guide from this link
To be notified of all our upcoming events, articles, courses, downloads,…etc. Please fill in your details in the following form.
All our free downloads can be found on this link: